ALUMINUM BI-FOLD DOORS
Transform your home
LET THE OUTSIDE IN
Get in touch today
ALUMUNIM BI-FOLDING DOORS
Styled to transform your home
Bi-folding doors will transform your home, enjoy open plan living areas by bringing the outside in.
By opening up your living area you can make the most by having stunning views of your garden creating that open plan living effect. These beautifully designed, versatile doors create a contemporary look for your home, whether it's a living room, bedroom, kitchen or conservatory.
The choice is yours, with modern aesthetics of a sliding bi-folding door it will add a touch of class to any external aspect of your home.
Strong, durable, secure & stylish
Bi-folding doors come with all the assurances you would expect from a quality designed product. The aluminium profiles are designed to give strength and durability, ensuring a structurally sound product that requires minimal maintenance and delivers reliable performance over a lifetime of use.
Highly Resistant to corrosion and featuring a durable scratch resistant finish.
With an aluminium bi-folding profile that is designed to be strong and durable, you can be sure the door will deliver a reliable performance as well as aesthetically pleasing to the eye.
Polyamide thermal barrier technology helps keep your home warm in the winter therefore reducing your energy bills and helping to reduce your carbon footprint.
The advanced profile technology creates a thermal transmittance barrier between the cold air outside and the warm air inside, keeping your home comfortable throughout the year, whatever the weather.
With security in mind these bi-folding doors come with multi point locking mechanisms that are fitted on opening sashes, with shoot bolt locking and internally glazed sealed units for added assurance.
Threshold Options
These bi-folding doors offer a range of different thresholds to suit every need. The low threshold is designed for wheel chair access or doors in sheltered locations.
Rebated threshold come in either our standard range or the integrated cill variety. The integrated cill threshold is for open out doors only but allows for a lower step over height compared to our standard range when coupled with a projection cill.
Colour Options
Creative, innovative and protective range of highly versatile protective colour coatings are available for aluminium doors. Available in any RAL or British Standard colour, these bi-folding doors are polyester powder coated for durability to maintain a fresh appearance year after year.
Design Options
Doors up to 6.5 metre wide
Height up to 2.5 metre
Each sash up to 1.2 metre wide
Thermally Efficient
Complies with Building Regulations
Available in a range of colours and styles
Various threshold options
Doors can open in or out
PAS24:2012 Security Upgrade
VIEW OUR CUSTOMER GALLERY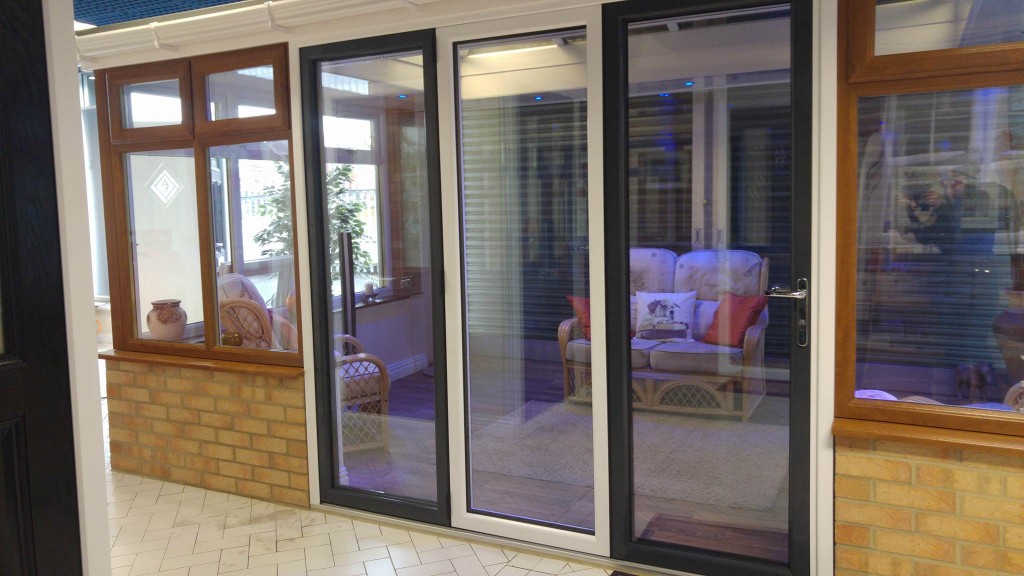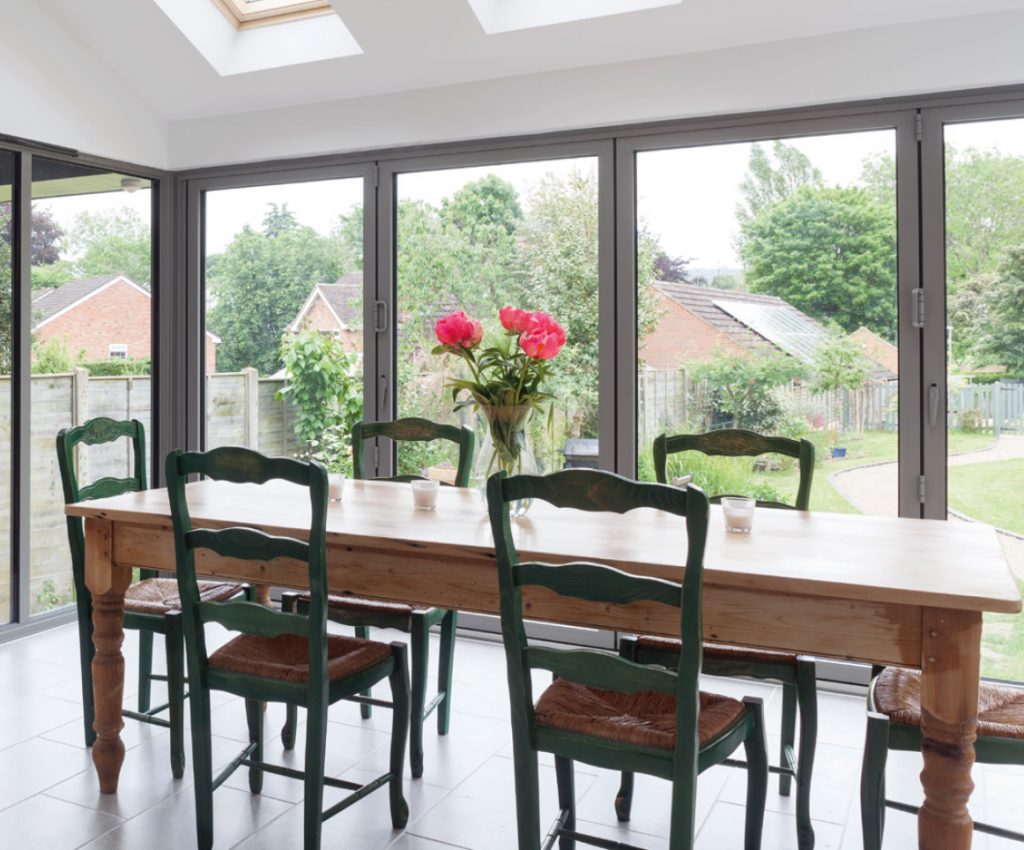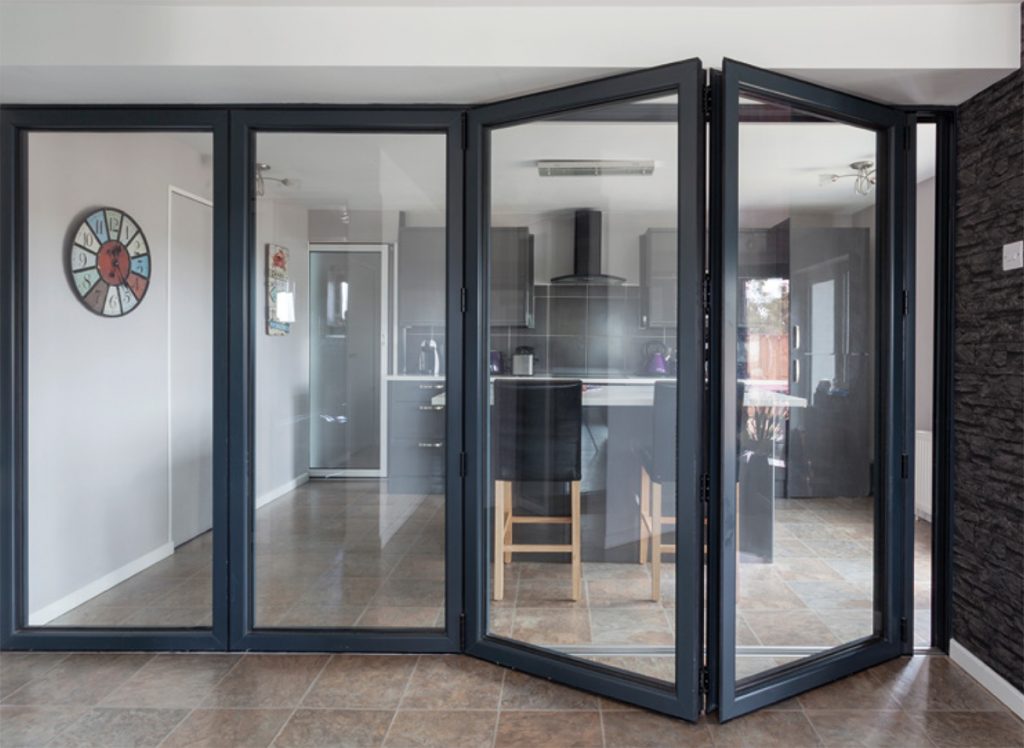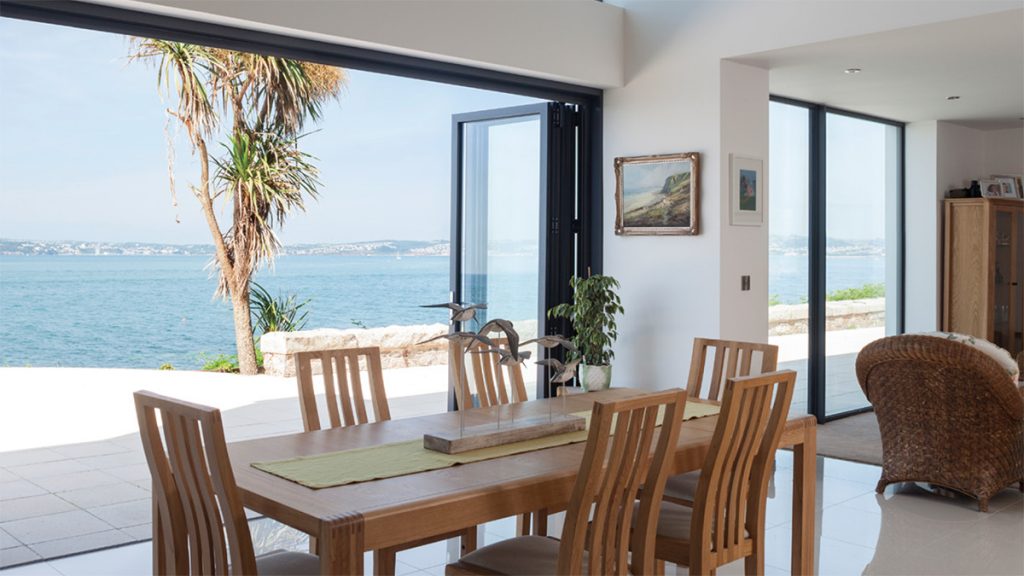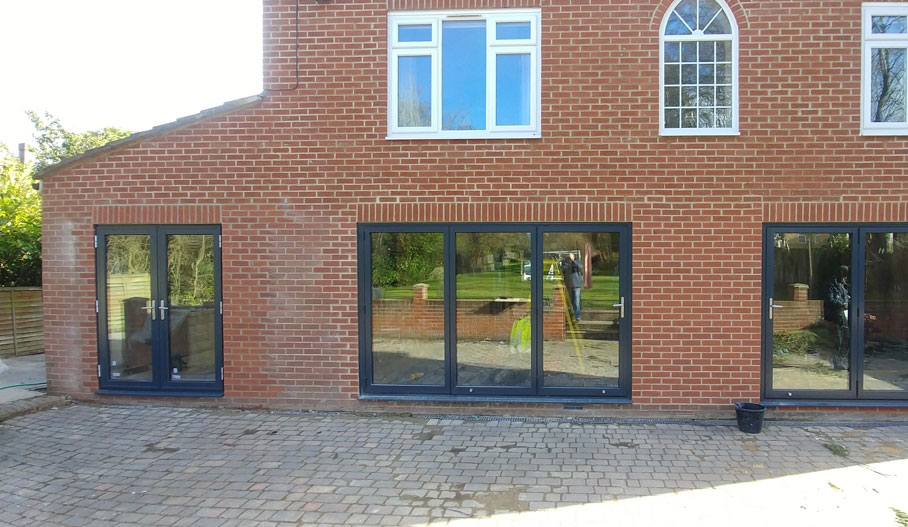 Our Clients Absolutely Adore Us
Just had our patio doors fitted earlier today.
Amazing company... lovely people and the price was great.
Thank you to the full team again for helping me get my renovation started.

Liam Carr

Google Review
Just had windows fitted by D and H Windows, excellent quality the two fitters Wayne and Kier were very good and helpful value for money too very satisfied.

Hazel Mulhaton

Google Review
Very impressed with my new window, Frenchdoors that have just been fitted. Quality and workmanship superb. Wish I new about this company before. Will defiantly recommend. Price was amazing.

Gilliam Scammell

Google Review